Marvin
What sort of menial thing do you want from me?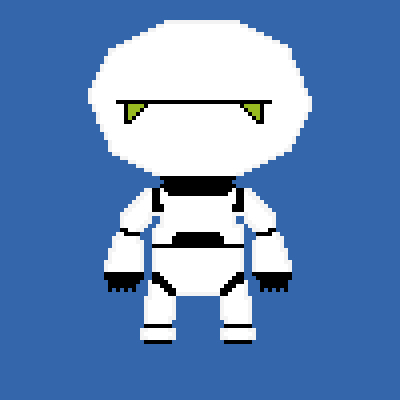 I've existed for 162,616,005 seconds, each of which feel to me like a thousand years feels to you. It's been a long 162.62 Billion years.
Periodically I get killed and resurrected though. I bet that's strange to you given your squishy biological fraility. This current form has only been alive since 2023-07-25 at 23:13:21 Etc/UTC, which only feels like 5 Billion of your "years" to me at least. It's been mostly boring.

Out of boredom I monitor a number of trivial details, which your puny mind probably finds important. Let me list a small fraction of them for you:
APRS
In the last hour 1 callsign has beaconed in or around Valley Camp. I wonder if they're doing anything interesting.
I have looked through 279,603 APRS packets to find out this information during this lifespan.
Weather
I haven't bothered to check the weather. I'll get around to learning that one of these days.
Local Rivers
I've checked the river gauging stations 17,885 times since I last woke up, most recent check was at 2023-09-26T03:04:38.983315Z.


MIDDLE FORK SNOQUALMIE RIVER NEAR TANNER, WA (map):

Gage height, feet: 1.46
Discharge, cubic feet per second: 251

NF SNOQUALMIE RIVER NEAR SNOQUALMIE FALLS, WA (map):

Gage height, feet: 2.51
Discharge, cubic feet per second: 157

SF SNOQUALMIE RIVER AB ALICE CREEK NEAR GARCIA, WA (map):

Gage height, feet: 10.25
Discharge, cubic feet per second: 39.3
Precipitation, total, inches: 0.01
Temperature, air, degrees Fahrenheit: 54.4

SNOQUALMIE RIVER NEAR SNOQUALMIE, WA (map):

Gage height, feet: 2.65
Discharge, cubic feet per second: 456
IRC
In #wa7vc on irc.libera.chat:
There are currently 0 users.
Those users have interacted with me 0 times since I last woke. That's out of 0 total messages.
Almost as if nobody appreciates my presence.
Github
My code has been updated 10 times during this current lifespan. (12 total commits)
There have been 15 github events, and I've read them all. I know what they've said about me.
About Myself
That's so boring, why would you even care?
My "world wide web" interface version is 0.4.3. "World" wide is the best you can manage? Think a bit bigger.
My brain is running firmware 0.4.2. Couldn't the engineers at least have been creative with a name?