Summer Gathering
September 6-8, 2019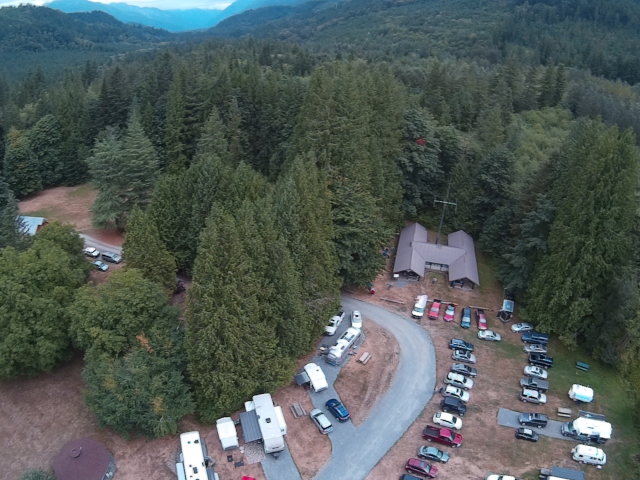 22nd Annual Summer Gathering
Year 22, once more like we did before! As usual, this year's Summer Gathering will be filled with lectures, show-and-tell, food, and antennas. In addition to the schedule of events shown below, attendees are often showing off their own projects, selling or trading used items, and helping each other construct or repair all manner of things!
As always, the event will be held at Valley Camp. For reservations please contact info@valleycamp.org.
For questions, please contact summergathering@wa7vc.org.
To stay up to date on the latest news, sign up for the newsletter . (We promise, we don't send too many emails!)
If you are planning to attend the event please fill out this RSVP form so we make sure nobody goes hungry!
Event Talk-In Frequency:
2m Simplex: 146.52 (no tone)
Other WA7VC local frequencies:
Echolink: Node 98045 (or Valley Camp)
IRLP: 7808
DSTAR: WA7VC B on 440.01250Mhz + 5.000Mhz
DMR: NorthBend-ValleyCamp 440.7250 + 5.000Mhz (Talkgroup: Local 2)
APRS: WA7VC-10 Digi-iGate 144.390
Schedule of Events
Saturday (9/7):
Breakfast at pavilion
Opening and introductions - Thom, K7FZO
DStar - Scott, N7SS
Digital Mobile Radio, (DMR) - Brad Estill, N7ER
APRS - Tom Needham, WA7TBP
Lunch (Burgers & brats)
22nd Anual Group Photo
Balloon Launch. - L. Paul Verhage, KD4STH
HAMWAN update. - Kenny Richards, KU7M
9600 baud packet & DRAWS. - Bryan Hoyer, K7UDR
Elmer stations, tailgate swapmeet & social time


DStar - Scott Honaker, N7SS
APRS - Tom Needham, WA7TBP
DMR - Brad Estill, N7ER
WINLINK - Bob Stephens, AF9W
3D Printing - Phil Moscinski, N2EU
FL-DIGI - Bob Tykulsker, KM6SO

Spaghetti feed at pavilion. Social time the rest of the evening
APRS Bunny Hunt. - Tom Needham, WA7TBP
Sunday (9/8):
Pancake breakfast at pavilion
3D Printing, Phil Moscinski, N2EU
FL-DIGI. Bob Tykulsker, KM6SO
PAT Winlink. Bob Stephens, AF9W
Lunch provided
Elmer Stations and social time (Same Elmer stations as Saturday)
Location
Valley Camp is location about 30 minutes east of Seattle. (Directions from their website are located below)
Address:
49515 S.E. Middle Fork Rd
North Bend WA 98045
Coordinates:
47.4680, -121.6806
Phone:
1-425-888-1852
Email:
info@valleycamp.org
Directions to the Event
Take Exit 34 off of I-90. At the bottom of the offramp turn left if coming from Seattle, or right if coming from Spokane.

Go ½ mile to SE Middle Fork Rd. and turn Right. (County sign says 'Valley Camp 2.2 miles')

When you come to the "Y" in the road you can take either direction, you'll find us where the roads come back together.

If you take the left path: Follow that road until you get to the stop sign. We are straight ahead.
This path may be easier for RV's and trailers, however it does have some additional twists and turns and is a two-way road.

If you take the right path: Follow the road until the roads come back together, and make a right turn into camp.
Please note: While this is technically a one-way road many people are unfortunately disobeying the signs, so please be careful of the possibility of oncoming traffic!